If you are a flight school or flight training center you no longer have to send your students to complete their ICAO English Language Proficiency test elsewhere.
Partner with us and provide ICAO ELP test as part of your training package.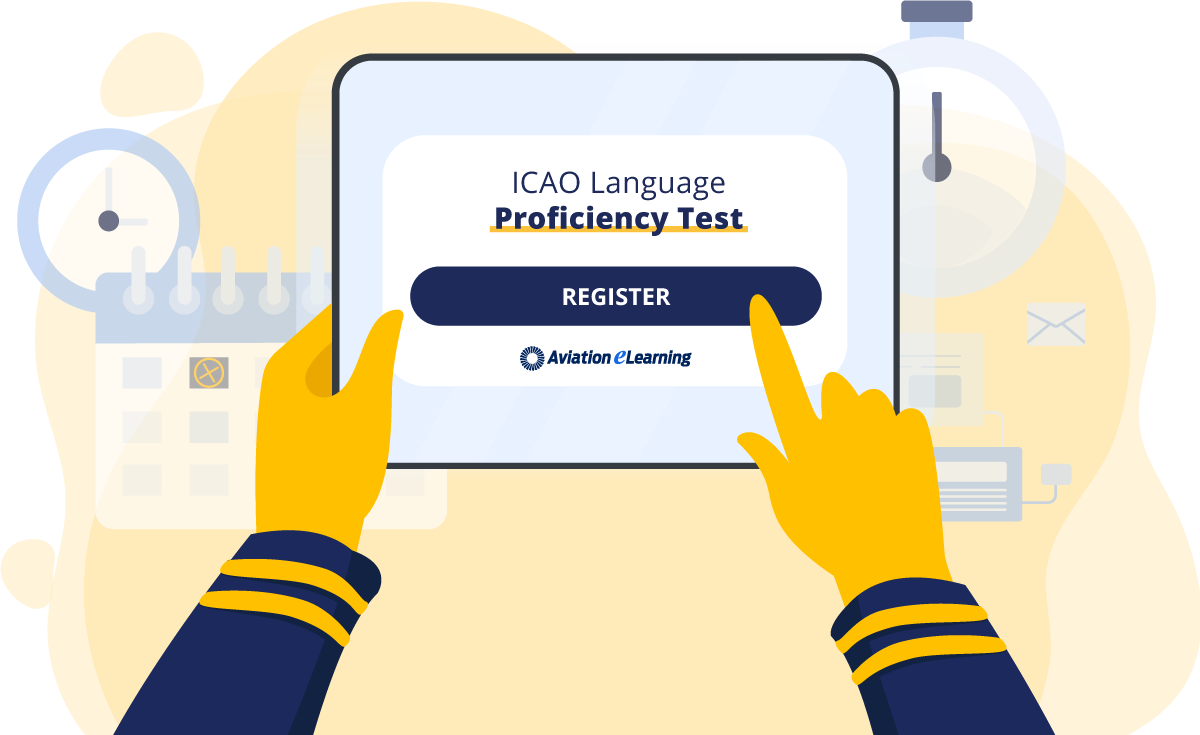 Prepaid codes and discount

You can buy prepaid codes and distribute them to your students. Prepaid codes can be used instead of credit card payment.
If you buy at least 5 prepaid codes, we can provide you with a custom discount.
Aviation eLearning
Amager Strandvej 392, Kastrup
4.9 76 reviews
iotsiak

★★★★★

5 months ago

The whole assessment experience was really good. The computer part was modern and really easy to use, from validating who you are, to the actual test itself. The live interview was also really convient

… More

to schedule, the examiner was very kind and I had a really good experience in my aural exam. The results were also sent to me the same date via e-mail. I am totally satisfied from the whole process.

Pascal Pichel

★★★★★

5 months ago

This was so easy and well organized! The online environment is super simple to use and the instructions are clear. The live conversation was quite fun and informative, over before I knew it and my exam

… More

results were in 30 minutes later. Well done team!

Jagat Singh Kullar

★★★★★

5 months ago

I had a great experience!
It was fast and convenient, the process was online and all the tips and advice given was very useful.
The examiner was friendly and professional.
I have already recommended

… More

it to a few of my friends who have gone ahead and used it to renew their English proficiency.

Rolf Renggli

★★★★★

5 months ago

This is the online English language proficiency test I was looking for. Available anytime and anywhere. Challenging but comfortable. Good explanations and examples enabling a serious preparation. Highly

… More

competent and engaging assessor. Short time from login to the result. The certificate was accepted by the authority without any problems. And finally, the price is totally OK!
Thank you!

Julian G. Ch. Schneider

★★★★★

2 weeks ago

Smooth process, many available slots as well as clear instructions for the entire procedure and during the computer based part. During the interactive part I spoke to a very friendly and calm examiner

… More

who made it seem like a nice chat and thereby checking my language skills while also including the written information I was given in beforehand and was asked to prepare for the interactive part.
I can recommend this online testing facility.

Mehmet Kadir ALICI

★★★★★

5 months ago

Everything was smooth. The online platform is easy to use and convenient. The interview examiner was very friendly and professional at the same time. Totally satisfied with my experience.

Thomas Treptow

★★★★★

5 months ago

Very uncomplicated. No need for specifying desired ICAO level. The level will be determined as a result of the test.
The atmosphere during the interview was very pleasant.

Sergey Kuzichkin

★★★★★

5 months ago

The process was simple and straightforward. Most of the steps were done fully automatic with a user-friendly interface (booking and first part of the exam). Company's staff responded promptly (there

… More

was some paper work with the application forms for my CAA). On the whole, this is a very convenient way to get ELP fully online. I learned about this service from my colleagues which were satisfied with it and I also would recommend it for pilots who want to get ELP online.

Pedro Costa

★★★★★

5 months ago

Can't speak highly enough. Fast and excellent quality service all around. My examiner was a pilot with alot of experience under his belt, when it comes to finding common ground to apply your english

… More

knowledge, it doesn't get better, does it? Rigorous testing, made confortable and flexible!

Andrzej Niderla

★★★★★

5 months ago

Very pleasant and effective way to approach ICAO English test. I am impressed. Will definitely recommend. The report has been easily accepted by Polish CAA (ULC).

Bernard Bartoluci

★★★★★

5 months ago

Very satisfied with the concept, everything went without any problem. Tutorials are straight forward and easy to follow

Jakub Papiernik

★★★★★

5 months ago

The exam process ran very smoothly, everything is simple and understandable, recommend to get your language proficiency.

Santiago Coronel

★★★★★

5 months ago

Very positive experience overall. I did my LPE with them. Recommended.

Patrick van der Zee

★★★★★

5 months ago

Easy platform to get your lpe. Staf is also helpfull of there any problems, in my case due to schedule a assesment they are willing to help.

Vlad Palii

★★★★★

5 months ago

Thank you for great experience!